Top Cloud Services Executive Joins Centre Technologies Leadership
HOUSTON, TEXAS – February 27, 2023– Scott Stricklin, former Senior Partner Sales Manager at Amazon Web Services, joins Centre Technologies as Chief Revenue Officer.
Stricklin joins Centre after more than 30 years of prestigious sales and marketing experience in the technology industry, including prominent companies like Amazon Web Services and Cloudburst Technologies.
When asked why he ultimately chose Centre Technologies, he said "Centre desires to grow while providing the best customer experience in everything they do. Additionally, we are rolling out an even better experience with a new customer service model that features vCIOs to ensure we are providing strategy and tactical help that enhances our customer's experience after the sale. This innovative spirit combined with the commitment of Centre's leadership are different from any other team I've been a part of."
Coming from a large cloud company like AWS, Stricklin brings a unique understanding for delivering IT solutions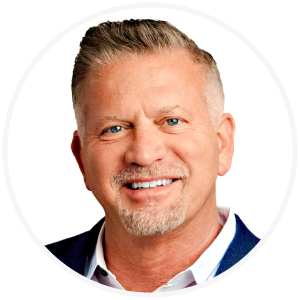 to businesses of all sizes. When asked how he plans to enhance Centre's growth mindset, he intimated that his "experience leading fortune companies that specialize in application performance, cloud, and security make a powerful combination to continue Centre's foothold across Texas and beyond." Furthermore, as a certified cloud specialist, Stricklin not only brings experience but technical expertise.
His addition to the leadership team as Chief Revenue Officer is the first of its kind at Centre. The intention of this role is to build a high-performing sales team that delivers quality customer experience. Chris Pace, Centre's Founder and CEO says "Our goal at Centre is to stand out above the managed service providers in Texas. Scott will help us capitalize on the incredible opportunities ahead of us."
"I am very excited to assist Centre in helping more businesses end cyber risk. My extensive background in the technology industry and deep understanding of the regulatory environment will directly contribute to my goal of enhancing relationships with our customers. I plan to come alongside their business goals and provide them with the best cloud and cybersecurity solutions on the market," says Stricklin.
At it's core, Centre's goal is to transform businesses by offering an enterprise experience with personalized service and a local touch, ultimately enabling organizations to succeed at their endeavors through the use of technology.
Originally published on February 27, 2023
About Centre Technologies
As a local IT services company, Centre Technologies unites Texas hospitality with award winning expertise. Businesses trust Centre to eliminate IT headaches by being a champion for their vision and goals. We are a managed, Cloud, and Cybersecurity Services provider known for delivering enterprise experience and personalized service with a local touch. Committed to customer satisfaction, we make sure that whatever the task, we do it right.
To learn more about local IT services, visit centretechnologies.com/about.